How to select the right neighbourhood for your family.
Posted by Ryan McCann on Tuesday, May 17, 2022 at 1:35 PM
By Ryan McCann / May 17, 2022
Comment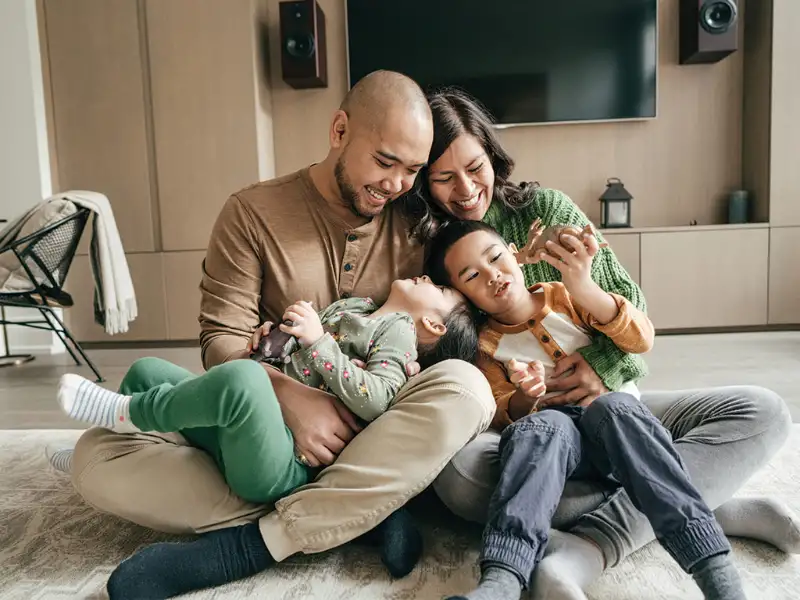 How to Select the Right Neighbourhood for You and Your Family
As a potential home buyer, you'll want to make sure that you're not only getting the best value for your money, but also ensure you'll love your new community for years to come.
When you decide to purchase a home, you'll have to make a decision as to where you want to live among Edmonton's 357 neighbourhoods. Several factors may play into your decision, including both practical and emotional reasons. Selecting the right neighbourhood for you and your family should be done with care.
Here's a few quick tips to help you pick the right community in Edmonton and surrounding areas:
Maybe you want to pick your dream location for your home. You may actually prefer just to find a safe neighbourhood that has great schools and a decent commute time to work. Whatever your reasons for deciding on a particular location, you'll need to sort out your priorities.
Do you have teens or young children living in your home? If so, be sure to check Edmonton Public Schools and Edmonton Catholic Schools websites for designated schools.
Do you have preferences as to the noise level of the area? Be sure to avoid major roads and freeways, as well as roads that have potential for furure widening. You can view the City of Edmonton's traffic patterns and maps for additional details.
Do you want a lot of land or parks and other green spaces to enjoy?
Are you concerned about having a short commute to work? Edmonton's public transporation system covers almost every community in the City. Map locations and transit times here.
Will the neighbourhood have your preferred amenities (shopping, daycare, groceries, dining, etc)?
What style of home do you want? Single family or condo? Bungalow, bi-level, or two-storey? The style of home you choose should reflect both your current and future needs.
What is your budget?
As you write down the answers to these questions, a clearer picture will emerge of your must-have elements for your new home. Some of these items may end up on your list only as features that you would like to have, but are not deal-breakers.
Setting
As you choose your ideal neighbourhood in Edmonton, you should envision what it would be like to live in that community. You may wish to select a neighbourhood based on the style of homes offered. You should also consider whether you prefer an urban or more rural setting for your home. The proximity of the neighbourhood to an urban area may have a large impact on the average square footage of a home. Also some areas may have mostly single family homes available, as compared to other neighborhoods that may have a larger percentage of multi-family homes.
You must also consider whether or not you want to live in a historic neighbourhood like Westmount, Highlands or Strathcona - or newer communities like Windermere, Summerside or Allard.
Daily Routine
As you select your new neighborhood, you also want to think about your daily routine. Do you want to be able to walk places? Have a short commute to work?
Diversity, population and neighbourhood characteristics are all important aspects that can make a big difference in the community you live in. Investigate how the neighbourhood has grown in recent years, who lives there, and if it supports local retail, trendy shops and restaurants as well as larger power centres.
By talking to people that have lived in the area, you can get a more accurate idea of what it will be like to live there as a resident. This is vital insight that cannot be obtained simply by looking at neighbourhood descriptions online. You can also use these experiences to determine if the neighbourhood meets your expectations in terms of taste. Some homebuyers may require more luxurious accommodations in order to be satisfied. Others may find the restrictions of planned communities not to be their preferences.
Budget
Budget will likely play a huge role in determining your final decision on the right Working with a Realtor can really help to illuminate the differences between two neighbourhoods of relativity equal value. There is always a risk that when you select a neighbourhood, you won't get everything on your wishlist. But when it comes to making sure that you stay within your budget, compromise is important.
Opt for the features of the neighbourhood that will guarantee a safe and enjoyable stay in your community while skipping out on those that are so pricey you will spend more time worrying about your finances than enjoying your new lifestyle. Plus, as you get to know the neighbourhood, you may find that there are hidden amenities that you may have not been aware of.
Buying a property is a process that must be done with care. Talk with your Real Living Agent for more tips on how to select the right neighborhood, or visit our map page to start your home search today!