Gabriela Humeniuk
Real Estate Associate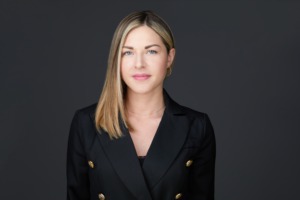 Testimonials
I really enjoyed Gabriela's hard work and dedication. She laboured tirelessly until I found what I wanted. I really recommend her and I am happy to explain why.
After a month of searching with another realtor I got fed up because after a month I had not viewed one listing, received unclear answers to my inquiries, and they still didn't understand what I wanted.
I decided to call Gabriela after I had read numerous positive reviews in my search for a new realtor. Former clients had commented she was very knowledgeable, professional and her style was very good for first time home buyers.
I was very pleased when she promptly returned my call. She was very quick to provide of list of potential houses and set up viewings by the end of the day. After a week my former realtor did not seem to notice or care that we hadn't been in contact, so her prompt replies and quick actions were very appreciated.
We quickly found a property that I thought was ideal but disaster struck when we uncovered my perfect new place had a condo association with a bad financial record. I did not have much experience with condos but
Gabriela was very informed about how condo associations worked and she was able to guide me through the home buying process. It was under her suggestion to have the condo documents professionally reviewed that we uncovered the financial trouble. With her knowledge and support I was confident that I made the correct decision to step away from the deal.
During that initial search, Gabriela got to know me just from listening to my comments during previous viewings and offered a many suggestions that I had not considered. We spoke daily and viewed many houses. Each property was close to what I had but was not "the one".
Admittedly, my background in construction engineering made Gabriela's task even harder as I was concerned with the technical aspects of each building's construction and location near public transit. Not deterred, Gabriela found listings based on this criteria and even provided some pamphlets showing where all the new LRT routes were planed.
I searched online listings every night and sent her potential properties to view. Every morning she would review them and set up viewings.
Gabriela always asked what I liked and what I didn't like about each viewing, kept trying to understand why I picked listings, and kept making sure that I knew what I was getting into. These conversations led me to readjust my initial search from a condo, to a duplex and finally a detached home as I started to considered more than just price of property such as hobbies, plans for the future and the possibility to leverage my ability to fix up a cheaper property.
The search for a fixer upper does not always take you to the glamourous places and some days our viewing were more like an episode of Hoarders than Property Brothers, but Gabriela showed up to every viewing with enthusiasm.
After so many viewings and changes to our game plan, Gabriela stayed positive, confident, and collaborative. She continued to work with me and discuss properties when I ran out of steam. It was one of her picks that became my new home.
In addition to all of her help finding a home she helped me navigate thought the mortgage process, negotiating the offer, and the inspection process. I was very pleased to hear from my "people" that she was great to work with
Gabriela worked very hard, was knowledgable and with her help I found a place that I love. I believe she deserves the rating I gave her
Andrew Innis